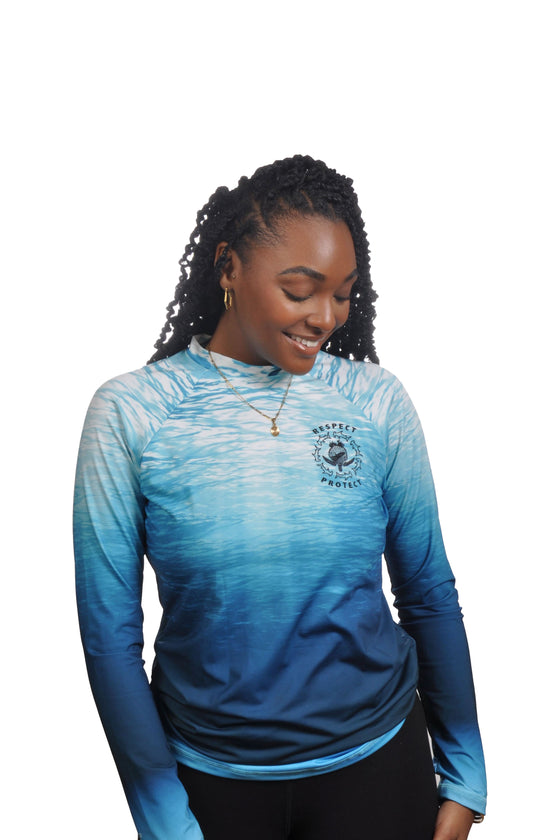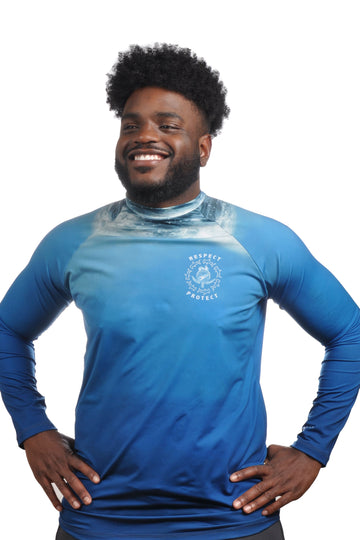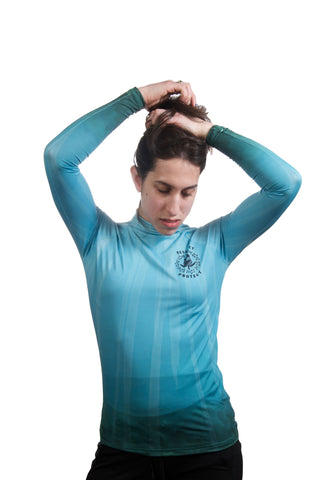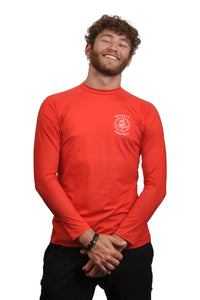 BEST SELLERS
Rashguards
One of a kind hand-drawn marine life rashguards made from 71% recycled post-consumer plastic water bottles. Perfect for all your favorite water activities!
Shop All
Our Mission
To create an eco-friendly and sustainable rashguard brand specializing in hand-drawn marine life designs that uses education and a portion of its profits to support marine life conservation and advocate for ocean and marine life respect and protection.
DESIGNED WITH LOVE, WORN FOR A LIFETIME
It is our hope here at OFAUNA that these rashguards will be worn and enjoyed by all levels of ocean lovers for a lifetime, as well as be a continous reminder to everyone of the importance of respecting and protecting all life on Earth.
Don't take our word for it
★★★★★

Love it! Best rash guard ever!

I wear rash guards to keep the sun off. I don't usually like them though. I find them uncomfortable and only slightly better than sunscreen. However, this rash guard is different. I don't feel as cold when it's wet and it doesn't slow me down when I swim. It's even comfortable enough to wear around outside of the water!
Thanks

★★★★★

Perfect Gifts

I liked these so much I bought more as gifts for my college kids. They've worn them swimming, hiking, sailing, kayaking, and biking. The rash guards wash and dry fast so they've also been perfect for dining out after a hard day of play. Great product!

★★★★★

Simply the Best

This is one of the best rashguards I have ever owned. Many rashguards start to wear after using them for long periods of time, especially when SCUBA diving. This one has held up beautifully after many times wearing it. On top of that, it's extremely comfortable and I love how the design is embedded into the fabric rather than stamped on. I'll always be a fan of this company and everything it stands for!

★★★★★

Sooo many compliments

I don't think I've ever gotten so many compliments on an article of clothing! These rash guards are durable, eco friendly and super cute :) I absolutely love mine and will continue to tell everyone I meet about this awesome company!

★★★★★

My Favorite Rashguard!

I absolutely love this rashguard! As a trans/nonbinary person I find it exceedingly difficult to find rashguards that fit me properly, and with OFAUNA's non-gendered sizing I was able to find a rashguard that not only fits me, but makes me feel good as my whole self. It's been with me on all sorts of adventures, from scuba diving off the coast of Florida to working with sharks in the Bahamas. It has a lovely quality to it that holds up to wear and tear, provides SPF, but doesn't bog you down in the water. It's also made from sustainable materials, and the design is something I'm proud to wear when I'm on expeditions with field experts. I HIGHLY recommend getting a rashguard from OFAUNA - not only will you be getting an incredible rashguard, you'll also be supporting an amazing small business in the fight for ocean conservation!